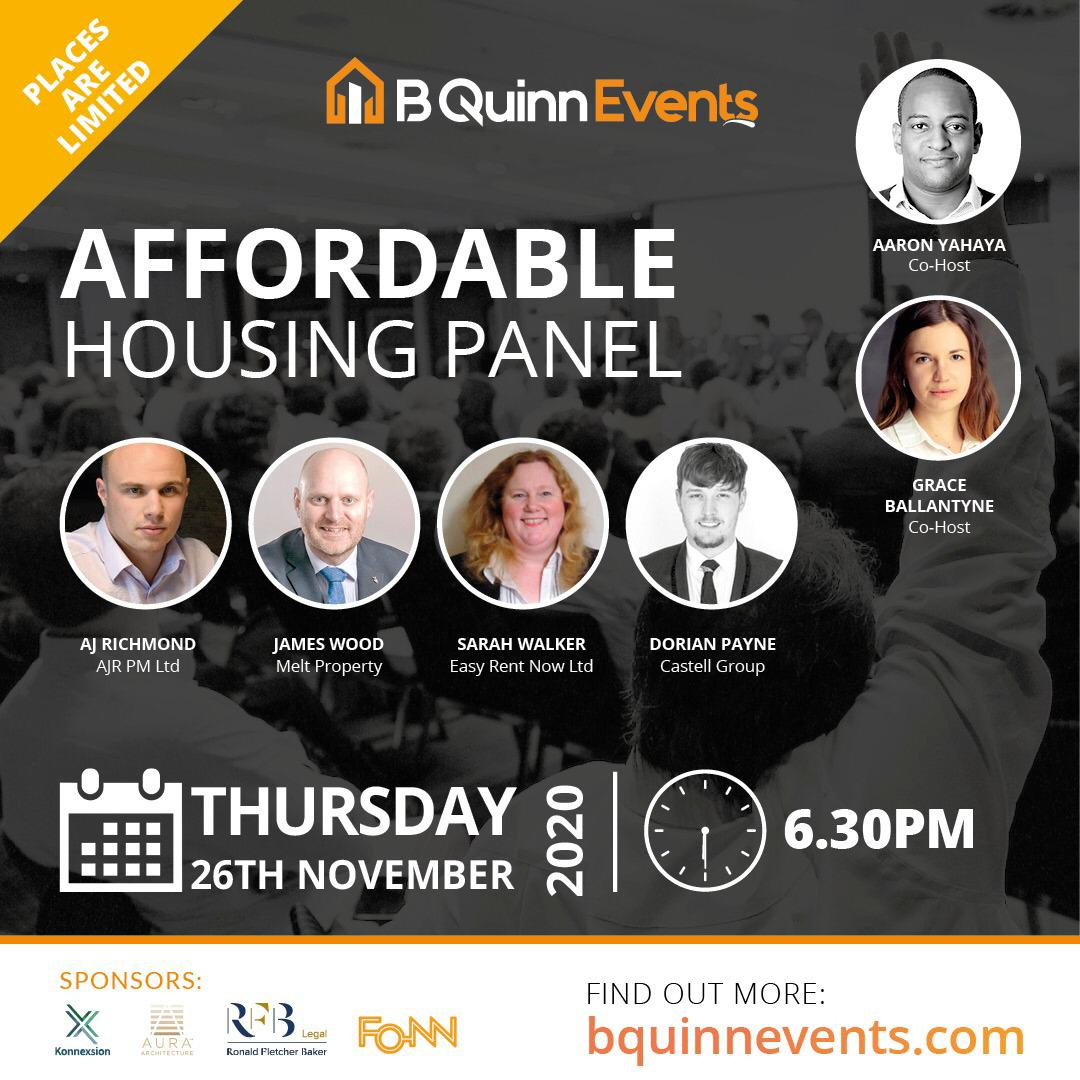 Evening Property Network
Construction Director, James Wood is one of the panellists at the upcoming Evening Property Network on 26th November at 6:30 pm BST, chaired by Grace Ballantyne, MELT Property's Head of Acquisitions and Strategy.
The virtual event delves into issues surrounding affordable housing, how the housing associations are reinventing their businesses, plus more.
This will be the final evening Property Network of the year so don't miss out!
Click here to register.