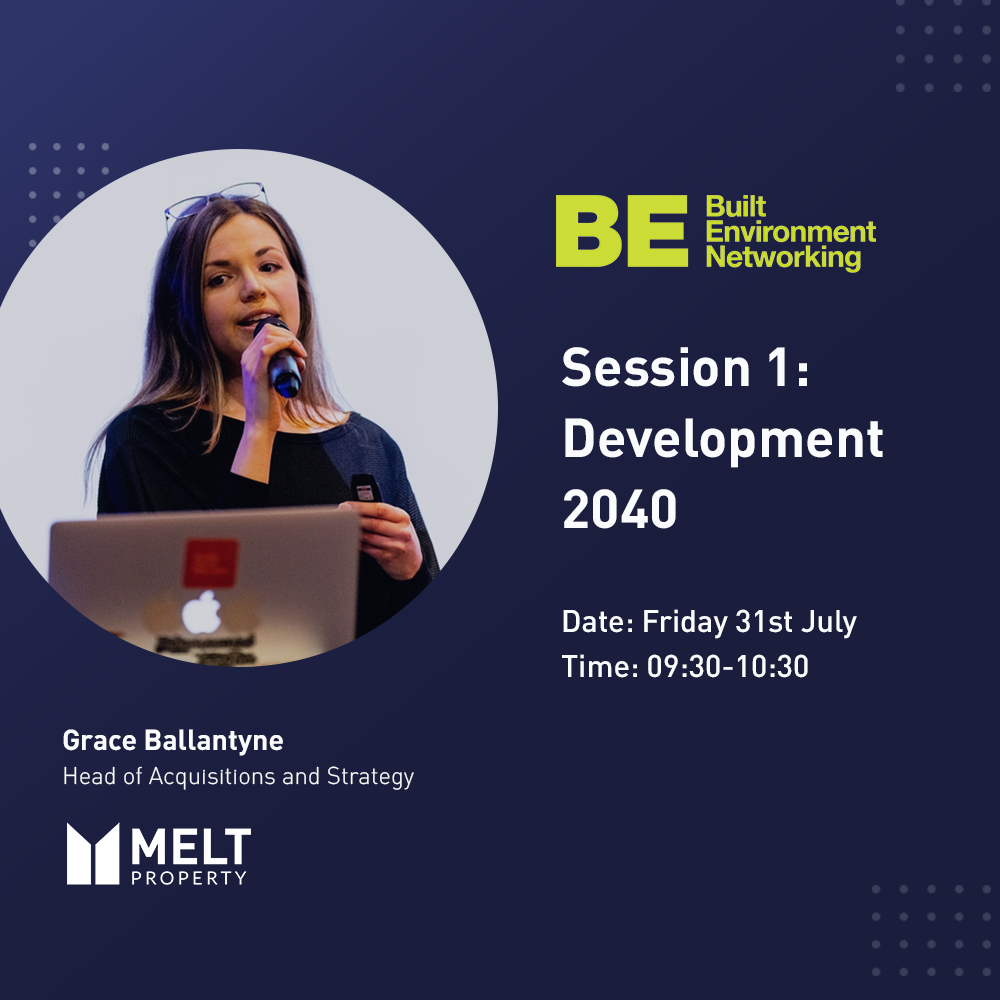 Post Covid-19; The Future of Property & Development Conference – Friday, 31st July 9:00 am
MELT Property Founder and CEO, Evan Maindonald and Head of Acquisitions and Strategy, Grace Ballantyne are amongst the speakers at the Post Covid-19; The Future of Property & Development Conference, Friday 31st July starting at 9:00 am.
This event will focus on shaping the next 30 years of the property and development sector from the mouths of the prodigal talent and companies who will be at the vanguard of the evolution as we reflect on the impact of Covid-19.
The UK built environment industry is about to embark on a maelstrom of change. While there'll always be a myriad of exciting projects being led by the traditional developers a new wave of disruptor's, innovators and influencer's are coming to the fore. At this event, delegates will hear from up and coming voices and organisations that are relatively new to the sector and be given an opportunity to listen, learn and interact about collaboration opportunities. Whether it be 'rising stars' within a current pan-UK developer or the chance to hear from an emerging force whom they may not be aware of, this event offers everyone the chance to shape the future, peek behind the curtain of what might be coming and gain a hatful of new contacts.
Don't miss this opportunity, register here.