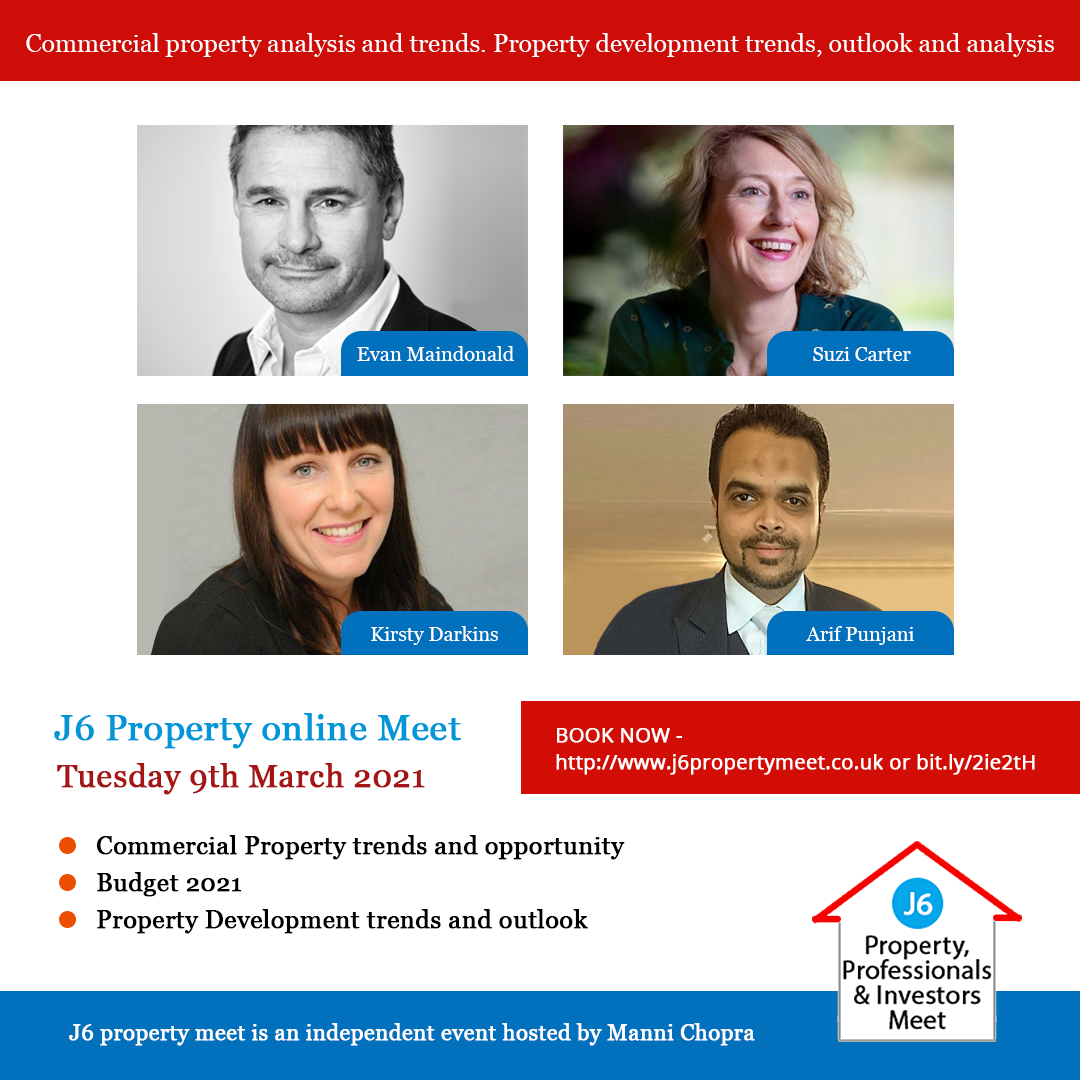 J6 Property Online Meet
Learn about property trends and opportunities in 2021 from the experts. Join Founder and CEO Evan Maindonald and the rest of the panel on Tuesday 9th March, starting at 7 pm, for an insightful evening hosted by Manni Chopra of J6 Property, Professionals & Investors online meet.
In this session, Evan will share his perspective on trends, themes, and outlook for residential & commercial property in 2021.
Other issues on commercial property valuations, strength on covenants, opportunities on the high street & trends will also be discussed in depth.
Click the link for more details of the J6 Property Online Meet and to register:
Residential and Commercial property trends, outlook and opportunities 2021 Tickets, Tue 9 Mar 2021 at 19:00 | Eventbrite