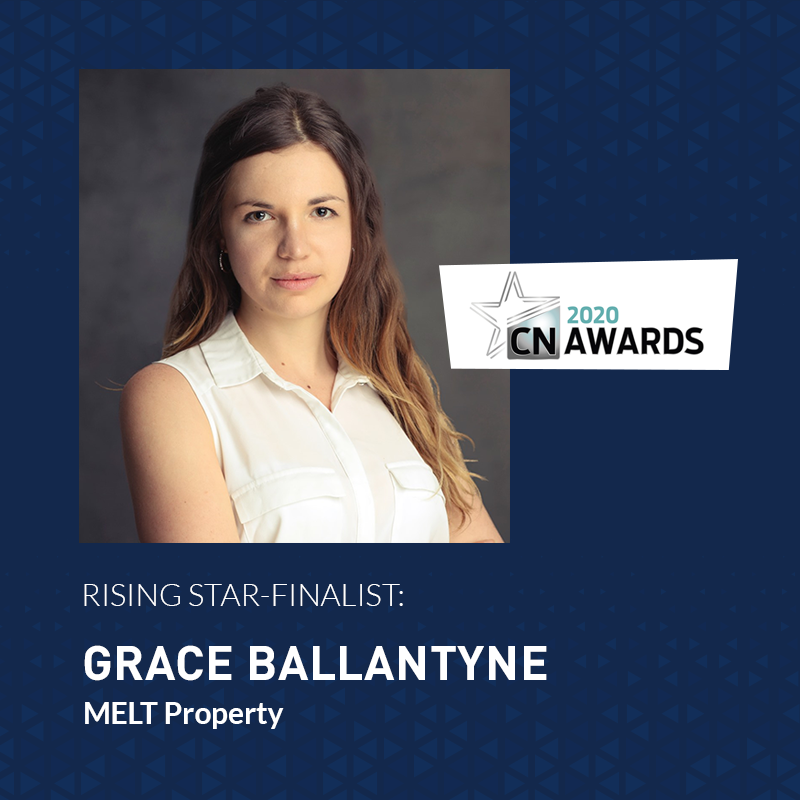 Construction Awards 2020
The winners of the Construction News Awards 2020 have been revealed. Congratulations to our very own Head of Acquisitions and Strategy, Grace Ballantyne for emerging as one of the finalists for the Rising Star award category.
The rising star award recognises the individual who has been in the construction industry for 10 years or less but has shown innovative thinking, astute business acumen, made a significant contribution to a project, or otherwise demonstrated his/her ability to rise to the top.
The event took place via an interactive online platform, hosted by comedian Tom Allen and CN editor Lem Bingley.