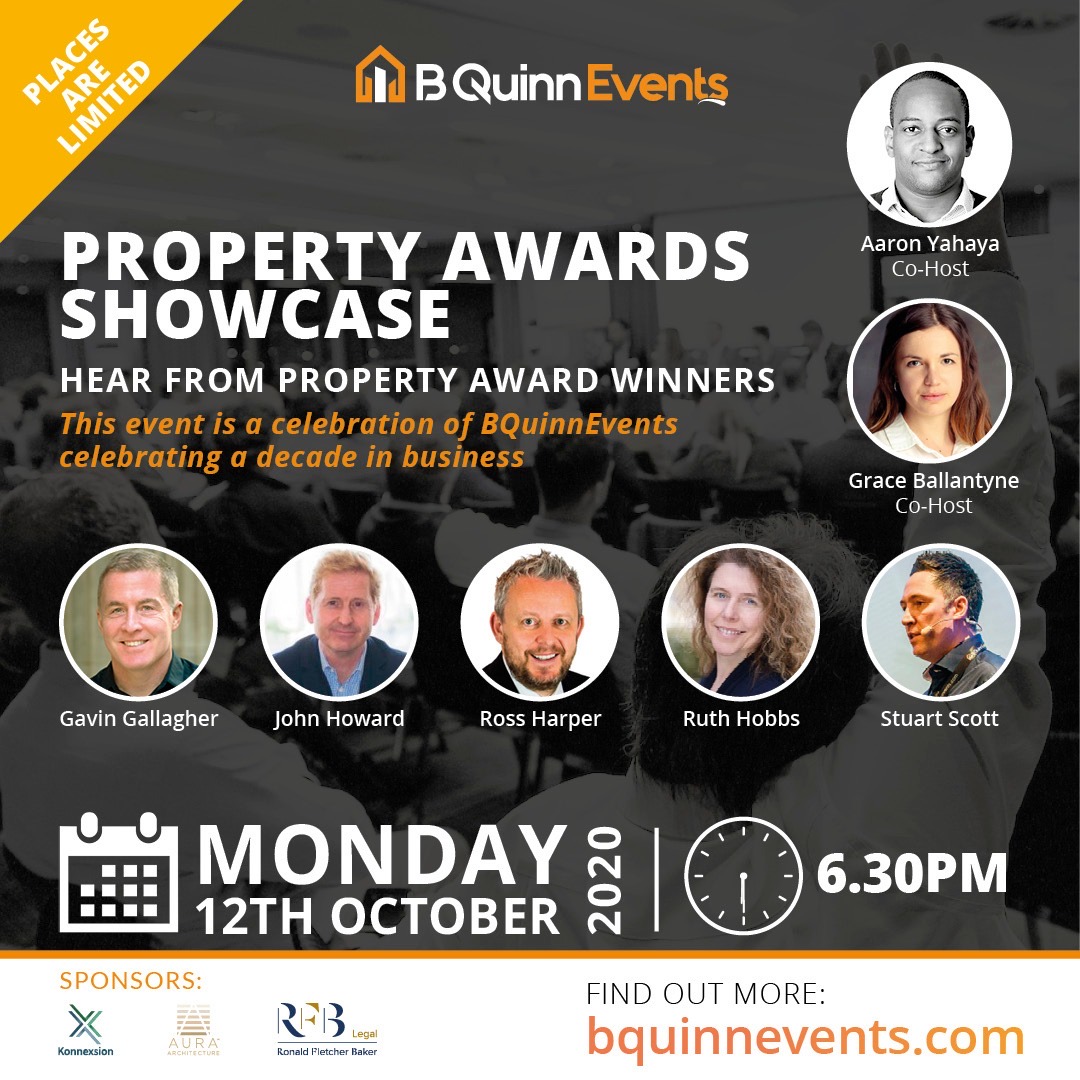 Property Awards Showcase
Head of Acquisitions and Strategy, Grace Ballantyne is co-hosting at the upcoming Property Awards Showcase on the 12th of October, Monday at 6:30 pm.
Over the last decade, BQuinnEvents have hosted monthly events without a miss. This session is a celebration of success along with several distinguished Property Award Winners.
To register click here.