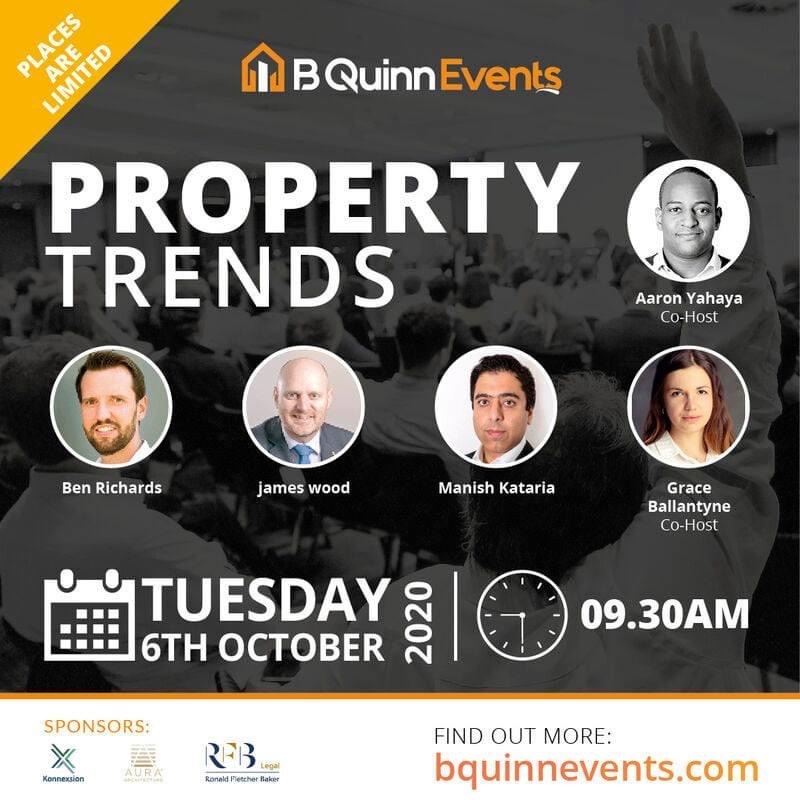 Property Trends – 6th October, Tuesday at 9:30 AM
Head of Acquisitions and Strategy, Grace Ballantyne will be co-hosting the upcoming BQuinn events on the 6th of October, Tuesday at 9:30 AM. The session covers Property Trends – including Construction, Development, and Investment Trends.
She will be joined by James Wood, MELT Property's Construction Director. James is a construction and development expert who has built over £50 million of new homes across the UK.
Places are limited so register via zoom now.