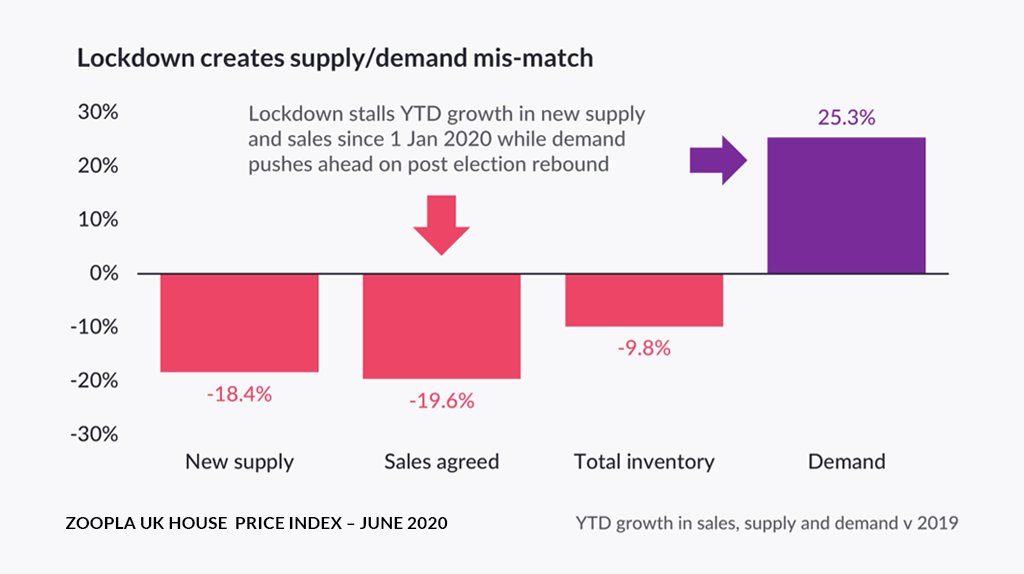 Lockdown drives a supply/demand imbalance – Zoopla
According to Zoopla's recent reports, the lockdown and 2-month closure of the housing market has impacted the dynamics of supply and demand which influence the near-term direction of pricing. The strong rebound in market activity since the market reopened in May has been well documented, but it is important to put this into a longer-run context; specifically, comparing how key market metrics have developed year to date from January 2020 and comparing this to the same period in 2019.
The closure of estate agents over the lockdown reduced the flow of new supply and agreed sales by 90%. Both have now recovered to pre-lockdown levels. However, the cumulative growth in sales and new supply over 2020 (1 January to 19 July) remains almost 20% lower than the same period of 2019. Overall levels of sales inventory are 10% lower than this time a year ago.
Find Zoopla's full house index report here.