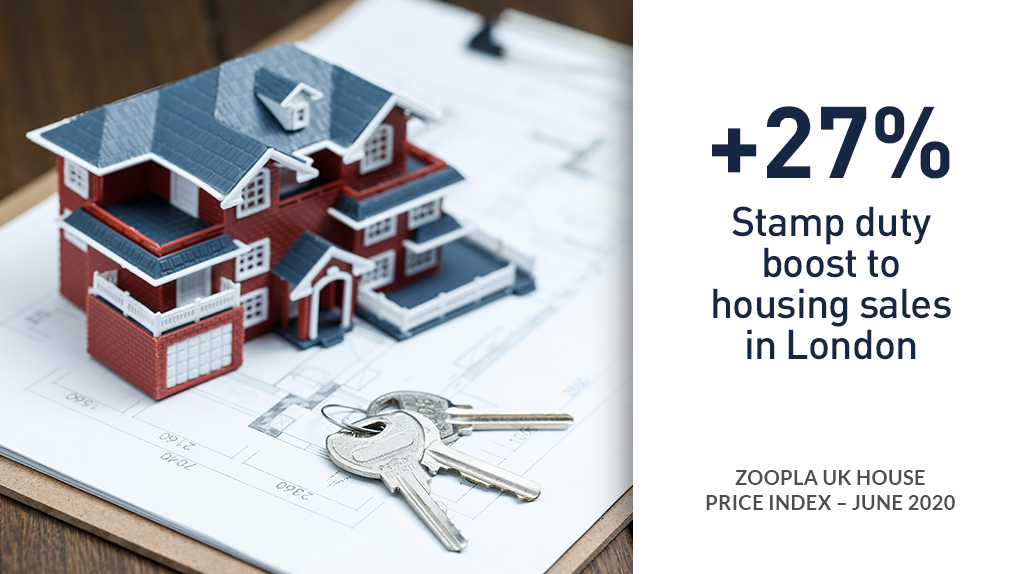 Immediate stamp duty boost for London sales – Zoopla
The stamp duty changes in England and Northern Ireland have delivered an immediate boost to sales in London. Zoopla's data shows new sales agreed have increased by over a quarter (27%) in London where the greatest benefits of the changes are to be found.
This trend has not been replicated in other regions where average prices are lower and less responsive to changes in stamp duty. The stamp duty changes will continue to support demand in higher value markets across southern England in the months ahead.
Read the full report here.