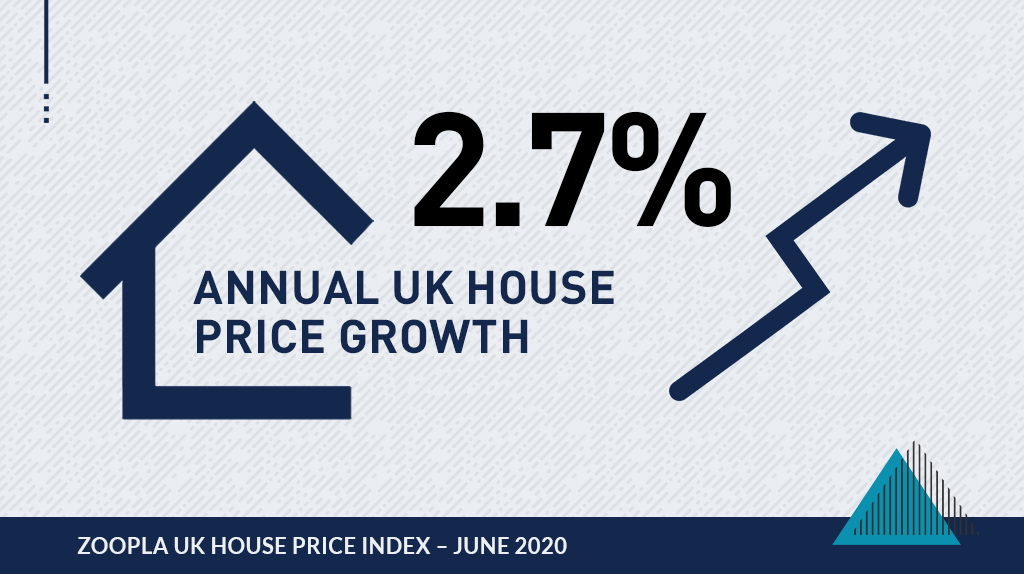 House price growth edges higher – Zoopla
Statistics show that UK house price inflation in the 12 months to June 2020 edged higher to +2.7%, the highest level of annual growth for almost 2 years. The post election rebound boosted sales and activity over Q1 which is still feeding into the headline index.
Given current trends,  Zoopla says it does not expect the headline rate of annual growth to move into negative territory over 2020. A growing imbalance of supply and demand is set to support prices over 2020 and sales agreed today will be completing up until November. Any price falls in the headline UK Index are more likely in 2021 H1.
Read the entire article here.