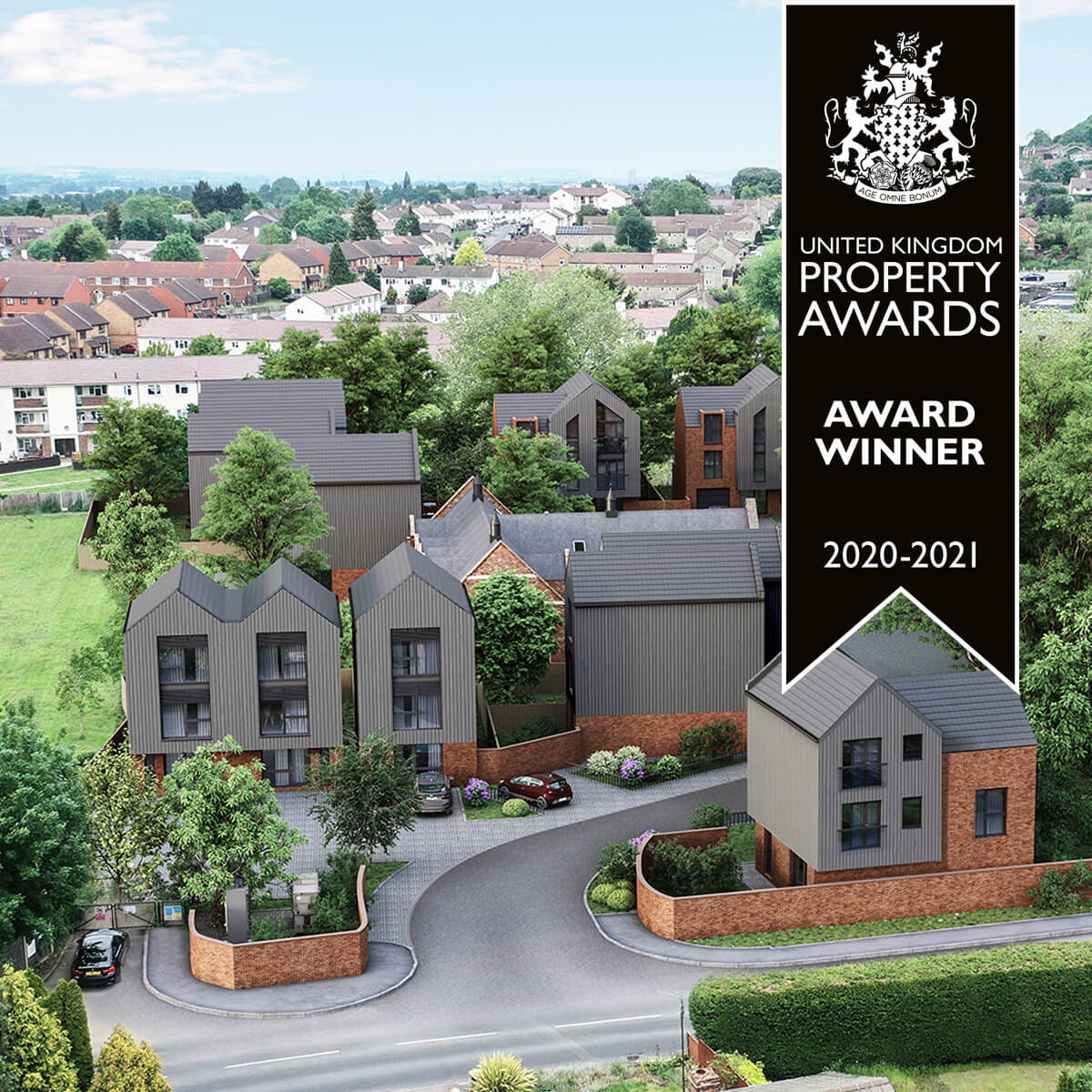 2020-2021 United Kingdom Property Awards Winner (IPAX)
We are grateful to be a recipient of four accolades at this year's United Kingdom Property Awards; the largest, most prestigious, and widely recognised programme throughout the regions. Lime Grove, which is being built by our residential development arm MELT Homes, will feature a total of 19 homes and has won awards in the categories;
Residential Development with the project Lime Grove for Gloucestershire
Quattro Design & Tate Harmer in Association with Melt Homes has won an award in the following category of Architecture Multiple Residence with the project Lime Grove for The South West
Development Marketing with the project Lime Grove for The South West
Additionally, we have also been awarded Developer Website award with this website, for The United Kingdom.
The award's judging panel of over 80 industry experts is chaired by Lord Caithness, Lord Best and Lord Waverley; members of the House of Lords in the UK Parliament. The panel selects winners based on project design, quality, service, innovation, originality and commitment to sustainability.
Our Founder and CEO Evan Maindonald says: "We are thrilled to have secured these awards for Lime Grove. The judges' decision indicates that our approach and passion for building design-led and sustainable homes is the right way to go. In addition, the awards put Tuffley on the map of house hunters who are looking for a thriving and aspirational community."
The top winners in each region will automatically be entered into the overall international awards, culminating in announcements of the International and World's Best winners at the end of the process.
The Awards are in their 27th year and cover over 45 different residential and commercial categories. Regional heats are staged for Arabia, Europe, Africa, Canada, Central & South America, the Caribbean, USA, UK, and the Asia Pacific.